Places to stay in Mauritius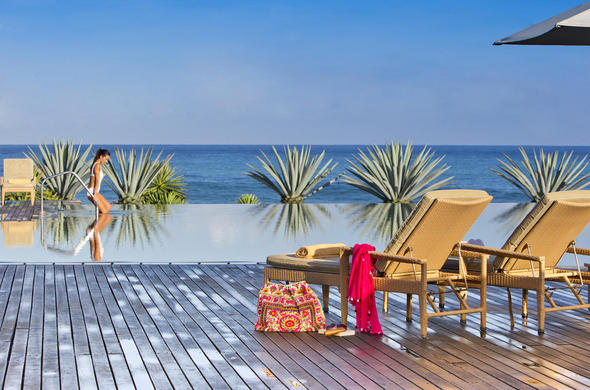 Abundant in luxury hotels and resorts, you will find a fair share of upmarket places to stay in Mauritius. The island has done fairly well in developing international hotels along the coast to accommodate its growing clientele.
Tourism is a booming industry here and there is constant demand for stylish facilities. Mauritius is the preferred destination for wedding celebrations and lovers on honeymoon. And Mauritian hotels have packages that make your stay on the island romantic and unforgettable.
This well-manicured island offers a feast and variety of places to stay. Five-star resorts and hotels are scattered across the island and have a select location so you not too far away from all that this paradise can offer you.
Hotels in Mauritius are fully equipped with restaurants, spa and wellness facilities, tour operators, shops and plenty more. Accommodation in Mauritius is a fancy affair. Standards are high and guests usually get what they pay for. Country clubs, cocktail bars, modern rooms, beautiful surroundings and world-class service.
These luxury hotels are not the ideal choice for the young youth traveler on a budget but you will find more affordable yet lovely places tucked away in rustic and colourful corners of the island with friendly locals and many fun things to do.
Nothing short of diversity, places to stay in Mauritius have a wide range of services, packages and activities to suit individual needs. You will find that hotels on this island vary in size and décor. From old colonial styled buildings, charming eastern designs surrounded by tropical palms trees to exotic African thatch roof buildings sitting next to a dramatic mountain.
For people who are eager to experience authentic Mauritian hospitality, cosy and family style accommodation is not hard to find. Impressive hotels in Mauritius have everything you may need for a family fun-filled holiday on this island.
Great holiday packages are convenient and the best way to go for a truly stress free holiday with loads of pampering. Most of the hotels in Mauritius also have conference facilities for business and private events.
Accommodation in Mauritius range in various categories:
Exclusive hotels

Deluxe hotels

Five Star Accommodation

Four Star Accommodation

Three Star Hotels

Luxury Resorts and Villas

Backpacker Hostels

Self catering Apartments

Private Guest Houses
Most of the tourist resorts are located along the coastline with Mauritius Capital Port Louis on the west coast. Port Louis is the hub of operation for most visitors.