Mauritius Guide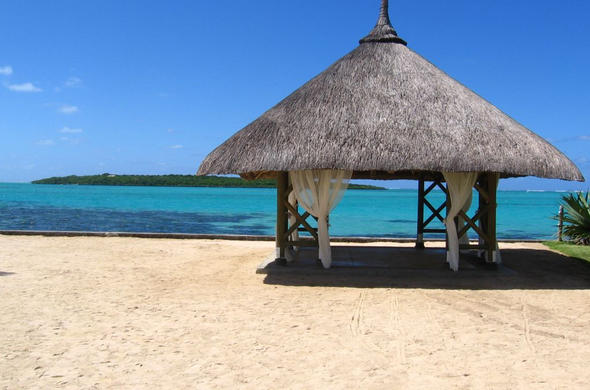 In the world of Island culture, Mauritius is the leading lady. Whilst many countries lay claim to being cosmopolitan, only few really qualify.
Mauritius is a rare authentically cosmopolitan island. You will not easily find a Muslim mosque, a Hindu temple, and a Catholic church within walking distance from each other anywhere else in the world. And if lucky, you may even discover a Chinese pagoda in the vicinity!
Tourism
Tourism is the driving force of the Mauritian economy. With pristine beaches, royal palm trees, and friendly welcoming people, Mauritius is one of top holiday destinations. It has plenty to offer tourists of all ages. For a relatively small island, Mauritius has a wonderful combination of fauna and flora and fantastic landscapes.
The island is fenced with coral reefs, creating wondrous marine life and sandy beaches. Mauritius is the place for tourists desiring an exotic island vacation filled with cultural exploration, amazing cuisine, and natural beauty.Over the last decades, Mauritius has developed grand hotels to cater for the needs of a broad range of tourists. From exclusive five-star hotels in Mauritius to small intimate bungalows, there is definitely something for everyone. International hotel chains, as well as boutique hotels for a more "authentic Mauritian feel" have established hotels in select spots along the beautiful coast of Mauritius. Guests can enjoy luxury, comfort, and a convenient location at the same time.
Cuisine
As a denotation of the confidence of the taste of Mauritians, despite having been under British rule for more than 150 years, Mauritians have remained quite resistant to British cuisine. They had the mother wit of looking up to Indian, French and Chinese cuisines for inspiration instead!
Mauritian cuisine is a pastiche of these cuisines adapted to local availability of vegetables and meat. The Mauritian-style briyani can be quite unique from its counterpart Pakistani and Indian original. Just like Indian curries, the Mauritian curry embraces fresh tomatoes. Blended with rich spices and commonly served with rice. French 'fricassés' are popular, as Mauritius has largely preserved French culture and cuisine.
Chinese cuisine is sought out in Mauritius, even by the locals. Seafood is abundant in Chinese menus and you would be remiss to leave Mauritius without trying the delicious Millionaires Salad, filled with crayfish, crab, shrimps, prawns and oysters, and are served with sauce rouge ("red sauce"). It is simply indulgent!
Domaine Les Pailles Nature Park.
Stretching over 3,000 acres at the edge of the Moka mountain range and ten minutes from Port-Louis is the Domaine Les Pailles Nature Park. You can tour the park on a Land-Rover or go horse-riding. The garden has beautiful features and is an ideal place to spend a relaxing and scenic day out.
Aquarium
Located between Pointe-aux-Piments and Trou-aux-Biches, this aquarium in Mauritius hosts about 200 species of coral, sponges, invertebrates and indigenous fish, providing the visitor with an unparalleled opportunity to discover the fauna and flora of the Indian Ocean. The aquarium is a fun and educational place for children and nature lovers.
Le Val Nature Park
Situated in the south-east of the island at Cluny, Le Val extends an eye of the natural aquatic life of eels, freshwater fish and shrimps. The park also hosts anthurium green-houses, deer parks, monkeys, watercress ponds and several bird species.
Getting around
The only airport in Mauritius, Sir Seewoosagur Ramgoolam International Airport is near Mahébourg, in the South-East of the island. There are express buses travel from the capital and Mahébourg many times a day, stopping at the airport, as well as transport services such as private taxis.
Most hotels offer transfer to and from the airport, usually at an extra cost. Allow at least one hour to get to the airport from Port-Louis. Air Mauritius flies to Rodrigues Island (about 90min) daily; the company also offers helicopter tours (between 15-30min) of Mauritius.
Mauritian buses are usually reliable- albeit a bit slow. The buses can take you to (or near) just about any corner on the island. There are different operators; none of them cover the entire island. But tickets are affordable and must be kept handy, as bus inspectors check them often.
Bicycles and boats can be rented wherever tourists congregate
Car rental is possible at major cities or at the airport
Drivers should hold an international driver's license, and most rental companies require drivers to be over 23. Driving is on the left
Motorbikes can be rented around Grand Baie