History and Culture of Mauritius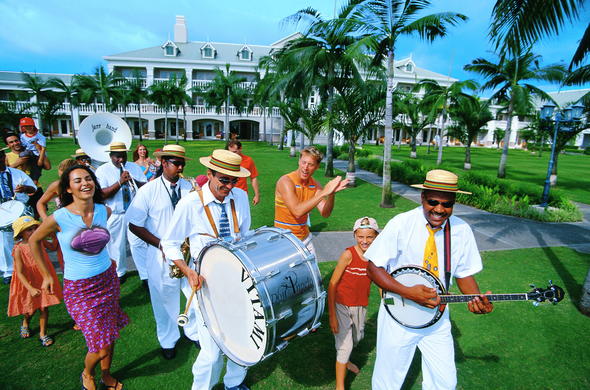 This brief history of Mauritius also touches on the cultural heritage of this beautiful Indian Ocean Island.
Mauritius (pronounced "Mo-ri-shee-us") is a beautiful tropical island off the east coast of Madagascar in the Indian Ocean, with Port-Louis as its capital city. It is often called a "rainbow paradise island" because of its rich cultural diversity and peaceful blend of religions.
Mauritius does not recognize any official language, but the majority of the population can converse in French and English, with Creole being the mainstream every-day language among locals. Mauritius forms part of the Mascarene islands, which include Reunion Island and Rodrigues. Rodrigues is a territory of Mauritius.
Timeline
10th century: The Arabs discovered the island
16th century: The Portuguese visited and left. The Dutch came and colonized Mauritius. The ruler was Prince Maurice Van Nassau, and Mauritius was named after him.
1710: The Dutch left
1715-1810: The French came, built Port-Louis, the Government House, and Line Barracks. Mauritius was known as "Ile de France" under French rule
1810: The British invaded but lost (it was the only naval battle won by Napoleon). Three months later, they invaded again and won
1814: The French agreed on handing Mauritius over to the British, but with a compromise known as the Treaty of Paris: the population was to keep the language and laws of the French
1835: Slavery was abolished; labourers were brought from India and China
1968: Independence of Mauritius
1992: Mauritius became a Republic
Cultural Heritage of Mauritius
The population of Mauritius is approximately 1.26 million, and is a heterogeneous population consisting of 68% Indo-Mauritians (of Indian origin), 27% Creole (mixed African and European heritage), 3% Sino-Mauritians (of Chinese origin) and 2% others (usually of European background). Life expectancy in Mauritius is around 73 years, which is quite high among developing nations.
Despite being a secular country, most Mauritians acknowledge religion to be a major part of their identity. The most popular religion is Hinduism, followed by Christianity, and then Islam. A very small minority follow Buddhism. Many public holidays are attributed to religious festivals, such as Eid, Diwali, Christmas, and Chinese New Year. This beautiful blend of cultures and religious beliefs is reflected in the cuisine of the island.
Mauritius has its own unique music called Séga. It is considered the national music of Mauritius, and is not appropriated by any particular ethnicity or cultural group, and is loved by all. It is a rhythmic, lively music which originated from the African slaves, as a way to dispel their sadness and misery, and is almost always sung in creole.
There are only 3 instruments used in creating the music: the ravanne, the maravanne, and the triangle. The ravanne is a tambourine-like instrument, used for drum beats. It is made out of goat skin. The maravanne is a rattle, and the triangle is a piece of metal rod that has been shaped into a triangle.
Interestingly, the dance that goes along with the music is also called Séga. The main movements consist of shuffling the feet and swaying the hips, usually simultaneously, which is an art form only few can truly master. The "Seggae" is another type of Mauritian music that has become very popular on the island, and is a fusion of reggae, Séga, and Indian beats.
Dodo Bird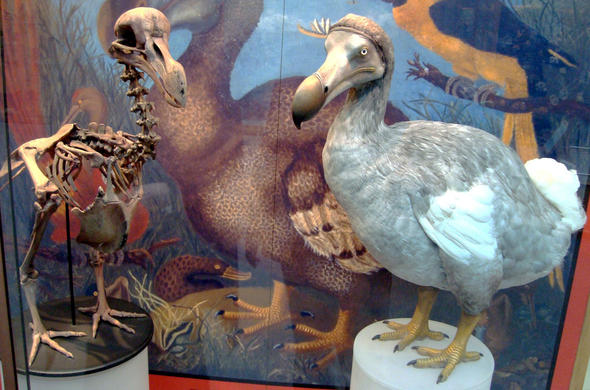 The dodo bird is widely known around the world, and yet it is surprising that so many people don't know its origin or its story. Now extinct, the dodo was a flightless bird that was endemic to the island of Mauritius. It was flightless for a number of reasons: its weight (22-40 pounds, or 10-18 kg); its lack of fear of humans and other predators due to Mauritius being uninhabited prior to colonization; and its diet which consisted mostly of fruits and seeds from fruits, readily available on the ground.
The dodo bird became extinct due to human exploitation by the Dutch, who used to consume the birds as they were easy to catch. Moreover, introduced species such as dogs and rats ate the dodo eggs.