Mauritian Cuisine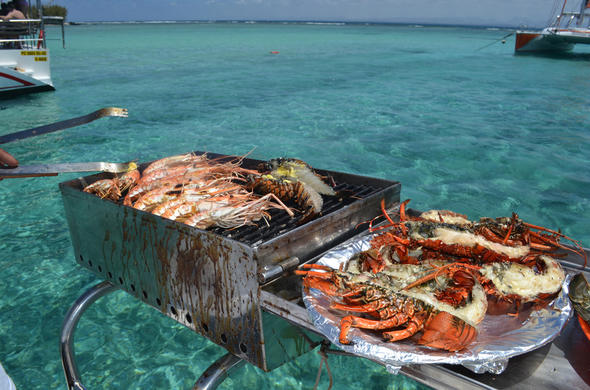 Mauritian Cuisine is vibrant and shows off the fresh and delicious seafood of Mauritius.
Upmarket hotels in Mauritius strive to serve the best cuisines. They are fully aware that quality and variety of their cuisine strongly influence the satisfaction of holidaymakers in Mauritius, and therefore the utmost consideration and effort is put into creating the most exquisite dishes.
A dining experience in Mauritius is not an average one, andwith flavours of the African, China, India and France served in beautiful surroundings, having a meal in Mauritius can be an incredibly gratifying experience.
The chefs of Mauritius go through extensive training and they have comprehensive knowledge cuisines around the world. They keep recipes up-to-date so that your meals are always fresh and never become monotonous. Many great chefs are found on this island and if you are fortunate enough to experience one of their delights, it will be tastefully unforgettable.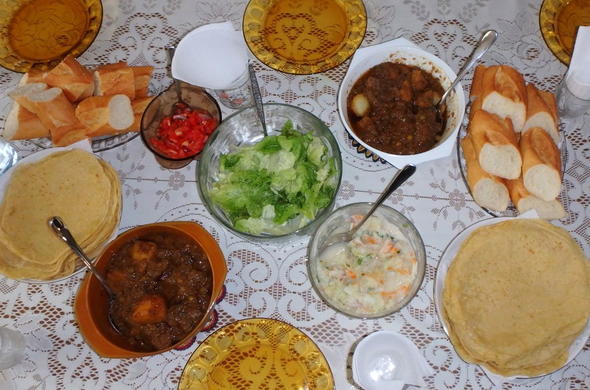 Mauritians carry an electric and colourful mix that is evident in their dishes. Luxuriant tropical fruits and vegetables, imported game, abundant sea life and exotic African and Indian spices all blend together in a unique way to make your taste buds tingle. The assortment of African and Indian ingredients complemented by a dash of French can claim title of the world's first fusion cuisine, a veer that did not take off until late 20th century.
The most popular meat dishes on the island are venison, beef, chicken and goat. Pork is not usually readily available, as many Mauritians (Muslims and Hindus) do not eat it due to religious and cultural reasons. Wild boar is common during hunting seasons and is usually cooked in rich spicy sauces together with loose vegetables and potato. Quite a treat. Due to the abundance of sea life on the island, seafood is not a novelty here. Sweet and sour prawns, garlic lobster, crayfish, chilli crabs,, garlic basted octopus can be found at many restaurants, and are especially abundant in hotels. Tourists as well as locals rejoice in the deliciously-prepared seafood dishes.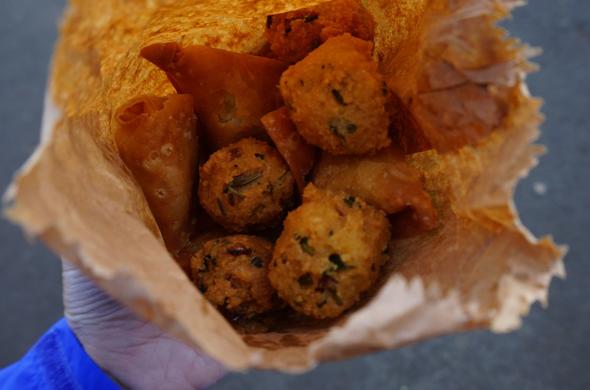 Street food is a way of life for the locals, due to the low prices and accessibility. These include roti with a tomato-based sauce, dhall purri (a Mauritian staple), samosas, and chilli fritters, which strangely enough, rarely contain any chilli. Tourists who want a "real Mauritian experience" are often seen buying street food and taking photographs.