What makes Madagascar a great travel destination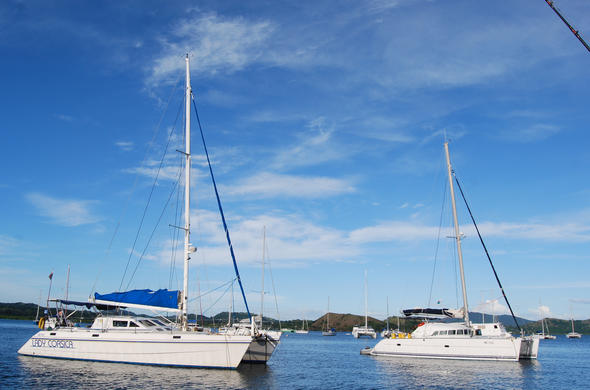 Why Madagascar?
A Madagascar holiday is like no other! It's exotic, extreme and wildly different. You could return often and be surprised every time. About the size of Texas, Madagascar is the largest of the Indian Ocean Islands and the 4th largest in the world.
This mysterious gem is so unique it cannot really be grasped. Besides its truly amazing beauty and incredible flora and fauna, it is also a wonderful beach holiday destination, adventure holiday destination and a honeymoon hideout. A diamond in the rough, underdeveloped but bursting with possibilities.
Unique Wildlife And Plants
Madagascar is full of creatures found nowhere else in the world. This island separated from Southern Africa some 160 million years ago. Since then life has evolved almost undisturbed with the result that 80 % of the Island's indigenous flora and fauna is unique.
Exotic birds, lemurs, chameleons, orchids and butterflies are just a few of the natural wonders. Here are some interesting facts on the flora and fauna
Indri - lemurs that make eerie calls like Whales, and kissing sounds when affectionate
Sifaka - dancing lemurs that can leap from tree to tree even if the branches are thorny
The fossa - resembling a dog and a puma, but genetically more mongoose
Giant nocturnal jumping rat - about the size of a rabbit and able to leap 1 metre
Baobabs - upside down tree; 6 out of 8 species in the world are found in Madagascar
Orchids - of the 1 000 species in Madagascar, 85% are endemic
Spiny Desert - 95% endemic plant life
Diverse Culture And History
The Malagasy people are just as unusual. They have a most interesting mix of cultures drawn from south-east Asia, India, Africa and the Middle East. Their language is closely related to a dialect of Borneo and they cultivate rice. African influences include widespread customs to do with Zebu cattle (of Indian origin).
Arab language is also part of everyday life in the names for money, months of the year and days of the week, books and musical instruments. Each region is quite diverse in many ways, but above all the friendly people of Madagascar are Malagasy and very proud of this fact alone.
A Great Eco-Tourism Or Beach Holiday
This is not a commercial bucket and spade destination - but it has glorious beaches and clear blue waters, friendly and hospitable people and accommodation to suit a variety of budgets. Visitors can explore the fantastic countryside, exotic reserves and azure waters in a number of itineraries.
Madagascar is a fledgling tourism destination largely underdeveloped and yet to really harness its incredible power. Environmentally, degradation has occurred and many of its creatures are top of the endangered list. Responsible tourism can change all that. Madagascar, the movie has already drawn the world's gaze to this part of the world in a fun way, and every visitor contributes to a brighter future for all.
Read about Madagascar beach resorts and hotel options.
Useful Information And Tips:
When to go:
Generally from May to December are good months for lower temperatures and sunny days.
Nature enthusiasts - late August to January
Whale watching - July to September
Cyclones can occur from January to March, with some areas becoming inaccessible after the rains especially in the north.
Languages:
Malagasy, French and English are spoken in Madagascar.
Public Holidays:
1 January : New Year's Day
29 March : Memorial Day
1 May : Labor Day
25 May : African Unity
26 June : National Day
15 August : Assumption Day
1 November : All Saints' Day
25 December : Christmas Day
The dates for Easter and Pentecost Monday change every year.
General advice:
Essentials - Medical insurance, Malaria prophylactics, drink only bottled water or take along water purification tablets. Consult your guide with regard to local customs and traditions and what you should and shouldn't do for example when taking photographs it may be taboo or permission may be required.
Also, check requirements for the purchase of goods bought at market and returning to your home country with them for example wooden furniture.
Transport:
Air
The best way to visit various parts of the country is on domestic flights. Air Madagascar has a good domestic network and serves 60 local airports. Antananarivo Airport is about 45 minutes from town and the journey can take up to an hour in peak traffic.
Road
Car rental is not advised unless arranged with a driver and terms agreed upfront. Basic Taxis services are available for airport transport and around town - they can also be hired for the day with details discussed prior to departure. The road conditions in Madagascar are poor and infrastructure is basic. Many parts of Madagascar are sparsely populated and do not have tourist services. In Antananarivo it is very busy, maps are few and far between and most road and shop signs are in French.
Currency:
The best currency to take into Madagascar is Euros; this can be changed at the airport. The local currency is Ariary. South African Rand is not accepted in Madagascar. Credit card facilities are also limited with Visa Card generally accepted at hotels.
For an unforgettable Madagascar holiday contact a Siyabona Africa Consultant!