Islands of the Seychelles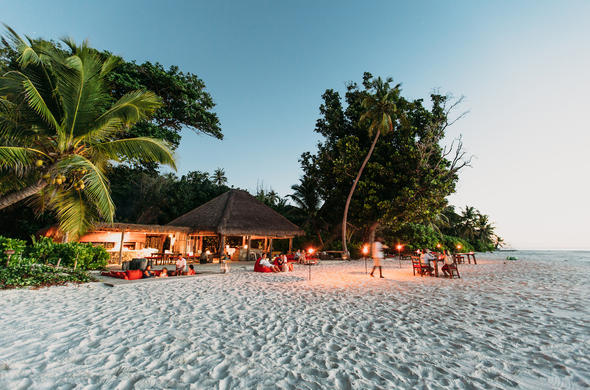 With 115 islands that make up Seychelles only 40 are populated. Most of the rest are left untouched and unspoilt by man. The islands are categorized into two parts. The "Inner" - These are the islands that cluster around the main island and Capital of Seychelles - Mahe'. And The "Outer", a lively order of flat coralline islands spreading westwards towards the coast of Africa and the world's largest raised coral atoll.
The inner islands are the hub of cultural and economical ant tourist activities. The principal islands of the "inner" section are Mahe', Praslin and La Digue.
Mahé
This island of the Seychelles has over 65 beaches to enjoy with soaring peaks and a lush appearance of flourishing vegetation and rich forests just waiting to be discovered and explored through well organized walks and trails along its beautiful countryside. Mahe' is Seychelles capital and centre of operation for most tourists and locals alike. The island has some of the most graceful villages and all are easily accessible by an efficient connection of roads.
Praslin
Praslin is home to UNESCO World Heritage Site, Vallée de Mai, where the famed coco de mer grows restlessly in abundance. This island is Seychelles' second largest and like the capital it is busy with activities and packed with fun-filled things to do and places to discover, a treat for holidaymakers. Praslin has the most beautiful beaches, a luxurious casino and the only 18-hole championship golf course in the island of Seychelles. It also hosts a rich assortment of accommodation in Seychelles ranging from guesthouses to luxury hotels.
La Digue
The Island of the more "traditional" things. Bicycles are a mode of transport with island-style accommodation etc. This is the island in Seychelles you visit for an authentic view of island living in the modern day. La Digue serves as an ideal stepping-stone to nearby islands of Felicité, Grande and Petite Soeur, Marianne and Coco.
Alphonse
A triangular shaped coral atoll protected by crystallized waters of the lagoon south-west of Mahé. Alphonse is an exclusive island resort with comfortable and spacious air-conditioned thatched chalets and five superior executive villas, each with a magnificent view of the ocean. Alphonse also offers the best fly-fishing in the world.
Silhouette
An exotic forgotten world, Silhouette represents Seychelles at its best. Beauty that is unspoilt and elegantly complemented by the new luxury resort and spa together with five restaurants. An ideal location for a pamper holiday in Africa and fine dining.
Other Islands
There are many smaller islands that offer a more secluded and remote holiday. These islands are not too far away from each other if you are thinking of doing one of the exciting activities Seychelles offers its guest, Island hopping. It is not as daunting as it sounds and can easily be done by boat or helicopter, anywhere from 15 to 60 minutes.
Once you leave the hustles and bustles of the more "crowded" islands of the Inner group, Islands of the Southern, Amirantes, Alphonse, Farquhar and Aldabra groups will have much to offer you. For snorkeling and diving and total escapism these islands in Seychelles are your ideal choice.